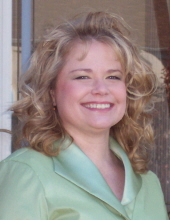 Dr. Susan E Thomas, M.D., former Associate Professor of Pediatrics, passed away in early April after a lifetime of managing Cystinosis. She completed medical school at Loyola University Chicago Stritch School of Medicine and pediatric residency at the University of Chicago. She pursued her Pediatric Nephrology Fellowship at Seattle Children's before joining the faculty at Michigan in 1999. Dr. Thomas served as Medical Director of the Kidney Transplant program until 2005 when illness forced her to leave clinical medicine.
Susan dedicated her life to helping children with kidney disease. She was inspired by the fine doctors at the University of Chicago who helped her as a teen with her own transplant. She was a fierce patient advocate and set her mind to easing the management of cysinosis for patients and families from all over. Even during her prolonged illness, she worked to improve the lives of children with kidney disease and contributed to publications in 2020 on myopathies in patients with Nephropathic Cystinosis. She contributed intellectually and financially to the pediatric transplant program, especially Camp Michitanki (now known as North Star Reach). She is remembered as an excellent clinician, colleague, and a courageous person. On a personal note, Susan had a brilliant wit and wicked sense of humor. She was a colleague, a friend and a very decent human being. I will miss our conversations and her tweets.
She enjoyed traveling across the United States visiting national parks with her mother and a 25th birthday trip to London, Paris and Zurich. She is survived by her father James Thomas, mother Barbara Thomas, brother Jim Thomas, uncles Tim (Michelle) Thomas and Phillip (Nancy) Kucera and former husband Martin Schendel. In lieu of flowers memorial contributions may be made to the Cystinosis Research Network or University of Michigan Pediatric Transplant Camp Michitanki in her name.
-Submitted by Patrick D. Brophy MD, MHCDS
William H. Eilinger Professor and Chair
Department of Pediatrics at the University of Rochester School of Medicine and Dentistry
Physician-in-Chief of the Golisano Children's Hospital at the University of Rochester Medical Center