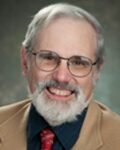 It is with great sadness we announce that Bruce A. Kaiser died after a brief illness on December 3, 2021 in Medford NJ, his hometown of 38 years.  Bruce is survived by his loving wife of 42 years, Carol, 2 sons, Michael and Stephen and their families.  Born in Philadelphia in 1946, Bruce received his early education and training in the Temple University system.  He received his undergraduate degree from Temple in 1968, his medical degree from Temple University School of Medicine in1972 and completed his pediatric residency at St. Christopher's Hospital for Children, then the teaching hospital for Temple, in 1975. Subsequently, Bruce pursued training in Pediatric Nephrology at the University of California, San Francisco under the mentorship of Malcolm Holliday and Donald Potter.  Bruce remained in California for another 2 years to complete a research fellowship at Stanford University.  In 1980 post fellowship, Bruce joined the Division of Pediatric Nephrology at Michael Reese Medical Center in Chicago.  After 2 years he relocated back to the Philadelphia area and joined the Division of Nephrology at St Christopher's in 1982 under the leadership of Alan Gruskin and Jorge Baluarte. In 1996 Bruce left St. Christopher's and practiced general pediatrics in Medford and Manahawkin NJ until 1999.  In 2000 Bruce left NJ to resume the practice of nephrology as a member of the pediatric faculty of the University of Vermont School of Medicine.  In 2002 he returned to the greater Philadelphia area taking a position as a Nephrology attending in the Department of Pediatrics at Alfred I duPont Hospital for Children in Wilmington.  Bruce remained at duPont until his retirement in 2014.
Bruce will be remembered for his care and devotion to his patients and his superb teaching skills. He influenced many trainees to pursue Nephrology training either at St. Christopher's or elsewhere. In his interactions with fellows, he was both nurturing and demanding.  As a result, his approval was highly valued. Bruce was also tireless and willing to do whatever was necessary to provide the best care.  In this time of paper records, visiting the lab to get results fresh off the machines was routine for Bruce.  When confronted with difficult patient situations he could synthesize the available research on a topic and present a practical and evidence-based approach for the patient at hand. He demonstrated excellence in patient care that we could only hope to emulate.  Importantly, Bruce was also instrumental in guiding fellows through their research experience. Bruce always had the success of the fellow foremost in his mind.  Fellows who trained under Bruce included: Sharon Bartosh, Lavjay Butani, Vidar Edvardsson, Joseph Flynn, Coral Hanevold, Stephen Lawless, Manuel Mochon, Bruce Morgenstern, Ramcel Quien, Eduardo Perelstein, Sharon Perlman, Seth Schulman, and Sandy Sitai.
In addition, Bruce was actively engaged in clinical research throughout his career. Early work focused on acid-base balance during hemodialysis, followed by seminal work with Marty Polinsky and Jorge Baluarte on impaired neurodevelopment in children with chronic kidney disease. However, the major focus of his research was on various aspects of pediatric kidney transplantation, including retransplantation after graft loss, growth after transplant, posttransplant viral infections, and the pharmacokinetics of calcineurin inhibitors. Despite the significance of his many scholarly contributions, Bruce was modest and did not seek recognition.
Bruce was a warm and caring person, gifted educator, and role model.  He should be remembered as a consummate clinician.  We remember him always walking the extra mile for his patients. He touched many lives and will be sorely missed.
-Submitted by Drs. Joseph T. Flynn, MD, MS, and Coral Hanevold, MD