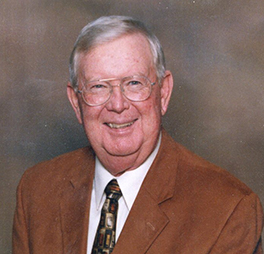 73, of Memphis, TN died on March 27, 2009
I am sad to inform you that Dr. Shane Roy, my friend and my partner of almost 20 years, has passed away. Shane became the first pediatric nephrologist to practice in Tennessee with his appointment in 1968 as assistant professor at the University of Tennessee, Memphis. Shane was the consummate teacher and clinician. He participated in the International Study of Kidney Disease in Childhood and was one of the initial participants in NAPRTCS. Shane had a strong interest in post-streptococcal acute glomerulonephritis and over many years made important contributions to that literature. In 1979, with Billy Arant, Shane discovered that chloride-deficient soy based formula was responsible for an epidemic of infantile metabolic alkalosis. This led to the passage of the Infant Formula Act of 1980. With Bruder Stapleton, Shane made the initial observations about the association of hematuria, hypercalciuria and stones in children. In 2000, Shane Roy received the Henry L. Barnett award from the AAP Section on Nephrology.
Shane is survived by his wife Mary Kay Roy, who has known him since she was 7 years old and by their daughter, Michele (Micki) Roy.
Memorial contributions may be sent to the Pediatric Nephrology Research Fund, UTHSC Development Office, Suite 500, 62 S. Dunlap, Memphis, TN 38163 or to a charity of one's choice.
Sincerely,
Robert Wyatt
Robert J. Wyatt, M.D., M.S.
Chief, Division of Pediatric Nephrology
University of Tennessee Health Science Center
Memphis, TN 38103