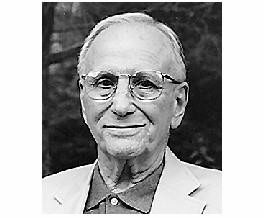 81, of West Bloomfield, MI, died on February 26, 2009
Dear ASPN Community:
It is with great sorrow, I wish to inform our community of the passing of Dr. Jay Bernstein. Dr. Bernstein was an internationally renowned renal pathologist who was instrumental in his contributions to pediatric nephrology. He had numerous publications and book chapters and was instrumental in his work with the International Study of Kidney Diseases in Children and contributions to the field of cystic renal disease.
Dr. Bernstein is survived by his wife, Carol, their sons John and Michael, and two grandsons.
It is suggested that those who wish to further honor the memory of Dr. Jay Bernstein may do so by making a contribution to:
Doctors Without Borders
P.O. Box 1856
Merrifield, VA 22116-8056
or
A Charity of Your Choice
Thank you,
Rudy Valentini
Rudolph P. Valentini, M.D.
Associate Professor of Pediatrics
Director of Dialysis Services
Vice Chief of Staff
Children's Hospital of Michigan